If you use EBT SNAP benefits, you can get $10 off your next purchase of $20 of more. This coupon can be used once & is *subject to terms & conditions. Use promo code: EBT20 at checkout and the discount will be applied at checkout.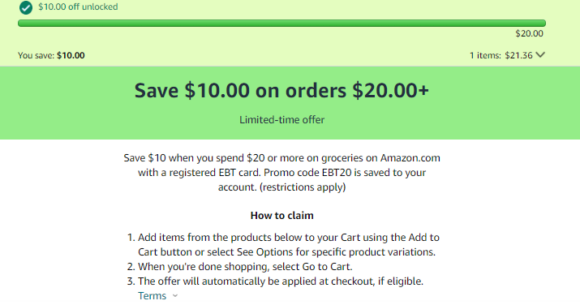 ---
*
TERMS AND CONDITIONS:
To redeem: Ensure a valid EBT card is registered to your Amazon account and enter promotional code EBT20 at checkout to receive $10 off one Amazon.com order of $20 or more. Offer limited to customers with an EBT card who have not used it as payment method on Amazon.
Items sold by Amazon Fresh, Whole Foods or third-party sellers are not eligible for this promotion.
Offer expires at 11:59 p.m. (PT) Nov 28, 2022 or while supplies last.
Offer limited to one per customer and Amazon account.
Offer is valid on orders containing at least $20 of Amazon groceries shipped and sold by Amazon.com. Taxes, tips, regulatory fees, and delivery fees do not apply when determining minimum order amount.
Offer available to Amazon customers with a valid EBT card in wallet.
Offer does not apply to digital content, alcohol, tobacco, or Amazon.com Gift Cards.
Items must be purchased in a single order and delivered at the same speed to a single address.
Delivery fees and taxes may apply to the full value of discounted and free promotional items.
The maximum benefit you may receive from this offer is $10.
You do not need to pay with an EBT card to qualify for this offer.
Offer may not be combined with other offers.
Offer is non-transferable, is not redeemable for cash, and may not be resold.
Amazon reserves the right to modify or cancel this offer at any time.
Offer discount will be allocated proportionally among all promotional items in your order.
If any of the products or content related to this offer are returned, your refund will equal the amount you paid for the product or content, subject to applicable refund policies.
If you violate any of these terms, the offer will be invalid.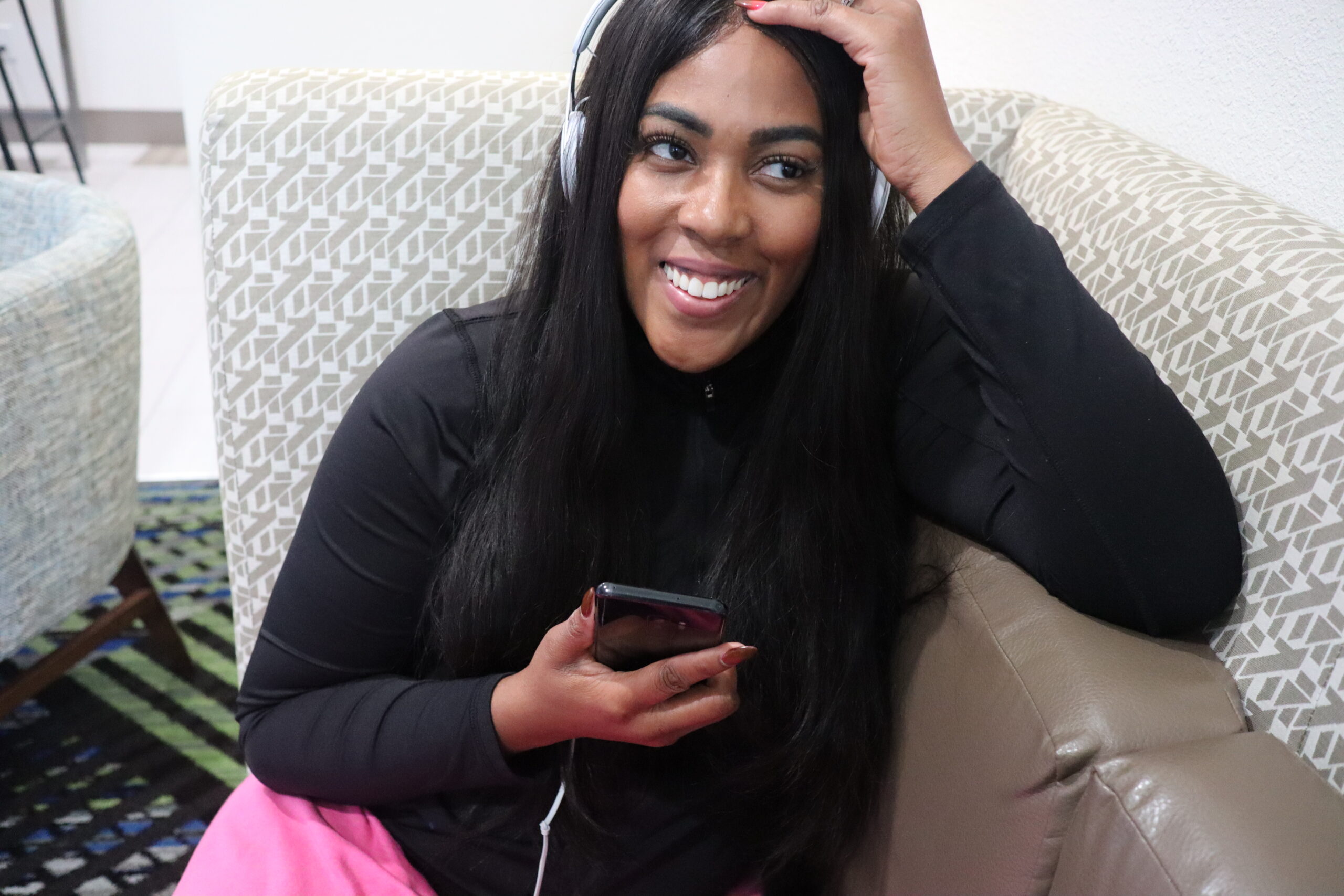 Right now, new & returning subscribers can get these Apple services for up to 4 months completely FREE! You will be required to sign in or create an account. After creating an account,  add the selected service to your cart & proceed to checkout. Enter payment info for authorization & subscription  purposes (see terms & […]