Select 3 items of your choice from this page. (for this example I selected 3 Tide Simply Canisters)
Your total must be $30 before proceeding to checkout
Once at checkout, you will see an INSTANT $10 DISCOUNT

At checkout, Select FIND A PICKUP LOCATION NEAR YOU. You can find this section near the shipping address section at checkout.
Choose to PICK UP from any eligible pickup location
YOU MUST FOLLOW ALL OF THE INSTRUCTIONS. YOU MUST SELECT PICKUP OR THE CODE WILL NOT WORK.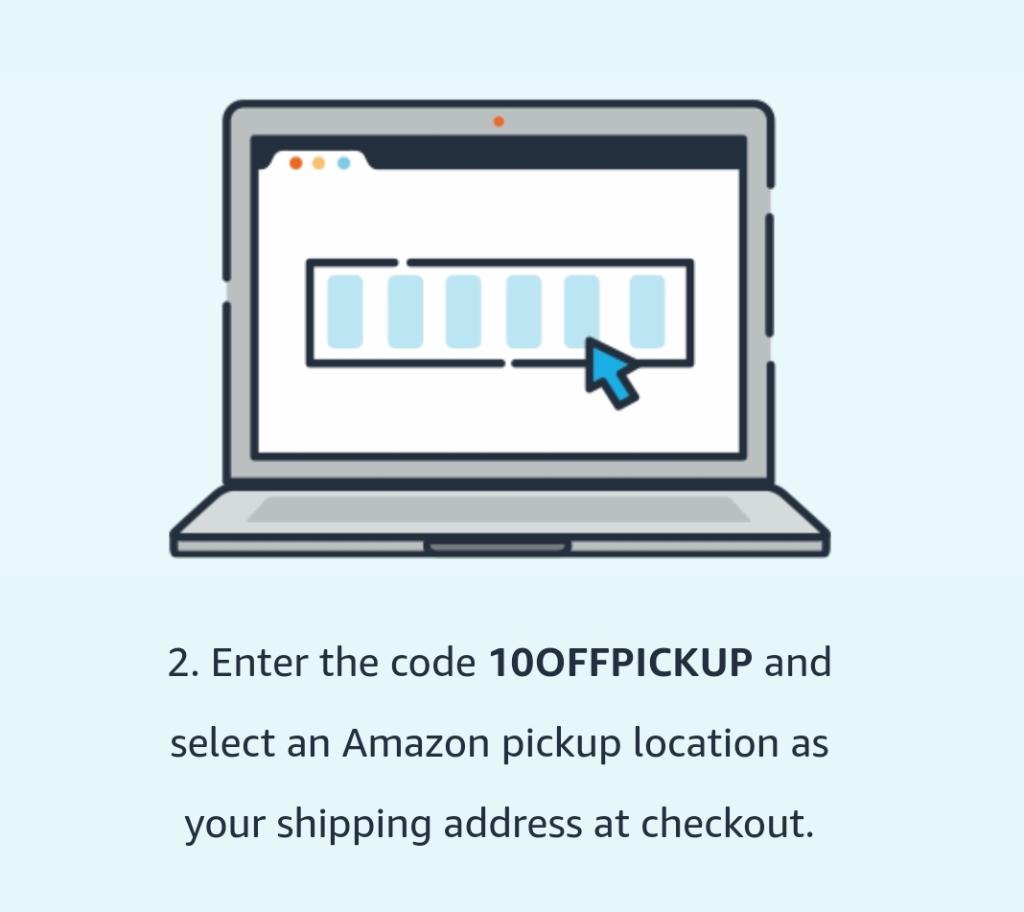 Now, enter code: 10OFFPICKUP
You should now see an additional $10 discount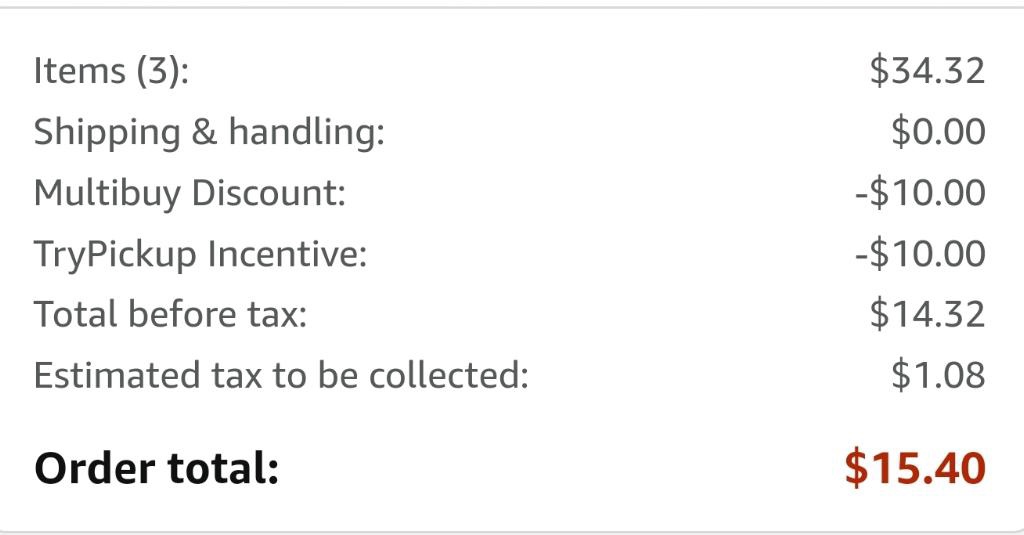 For all 3 of my items, my total dropped from $34 to $15!
Important: the 10OFFPICKUP code may only work for first time pick up orders.
Terms and conditions:
• Offer only applies to products sold by Amazon.com or Amazon.com Services LLC (look for "sold by Amazon.com" or "sold by Amazon.com Services LLC " on the product detail page).
• Each Eligible Customer can claim up to a maximum of one Offer during the Offer Period. The maximum benefit that Eligible Customers may receive from this Offer is a single $10 promotional code (the "Promotional Code") to redeem against Qualifying Items of at least $20 (the "Minimum Purchase Requirement").
• Offer only valid for invited Amazon customers who have received this offer directly from Amazon through email or online display advertisements.
• To redeem the Promotional Code, enter "10OFFPICKUP" in the "Your gift certificates and coupons" section of the checkout page when purchasing your Qualifying Items before 11:59pm on 4 July 2022.
• Promotional code only applies to items shipped to an Amazon Hub (Locker, Counter, Locker+).