Right now on Amazon you can score an amazing deal on Tide Simply 165 oz.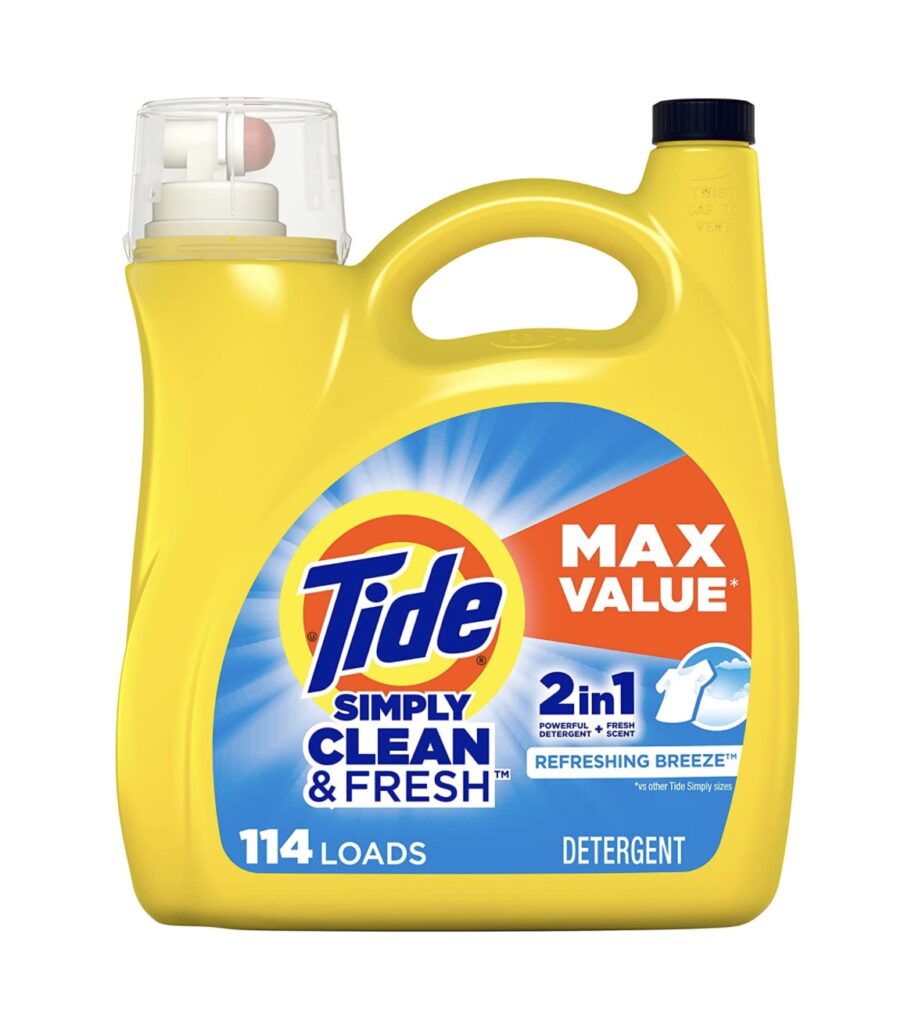 Tide Simply is listed on Amazon for $12.74. However Amazon is running a promo that gives you a $15 discount when you spend $50. There are so many great items included in this promotion, so you don't have to get Tide. You can absolutely mix and match.
Here's a deal idea:
Add 2 Boxes of Hefty Trash Bags as shown here
Your total will be $38.50 after the auto discount for 3 large jugs of Tide $ 2 Boxes of Trash Bags! 🎉
That's just $7.70 per item.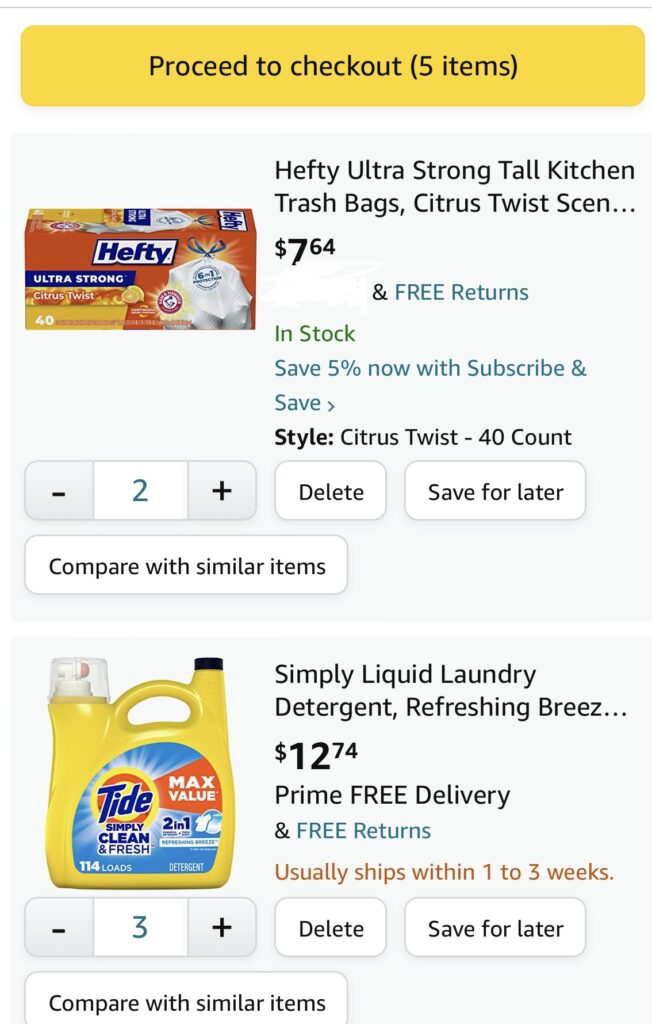 Another great idea would be to purchase four large bottles of tide simply. This would bring your total to $35.96. That's just $8.99 per jug when you buy 4.