Hey there, avid shoppers and deal finders! We know how thrilling it is to discover new products online, but let's be honest – sometimes a little doubt creeps in before making a purchase. Luckily, we have fantastic news that will revolutionize your online shopping experience: Amazon Prime's 'Try Before You Buy' feature!
So, what exactly is 'Try Before You Buy'? Well, it's a game-changer that gives you the power to test products before committing your hard-earned money. With this amazing benefit, Amazon Prime members can select eligible items, have them delivered right to their doorstep, and enjoy a trial period to decide if it's a perfect fit or not.
But why should you give 'Try Before You Buy' a shot? Let us break it down for you:
1. Confidence Boost: We've all been there—scrolling through countless product reviews, unsure of whether to take the plunge. 'Try Before You Buy' eliminates that uncertainty by allowing you to actually experience the item before making a final decision. It's like having your very own personal shopper guiding you through the process!
2. Convenience at its Finest: Bid farewell to the hassle of returning unwanted products. Instead of going through the tedious return process, you can now evaluate the item in the comfort of your own home. You can choose up to 6 items, within a 7-day trial period. If it doesn't meet your expectations, simply send it back, no questions asked!
3. Endless Possibilities: From trendy fashion pieces for everyone, to nifty gadgets, Amazon Prime's 'Try Before You Buy' covers an extensive range of products. Whether you want to experiment with the latest fashion trends or test out cutting-edge technology, this feature has got you covered.
4. Time-Saving Efficiency: We understand that time is precious. Instead of wasting hours driving to physical stores, waiting in long lines, and dealing with the chaos of traditional shopping, 'Try Before You Buy' brings the fitting room right to your doorstep. Experience convenience like never before!
5. Risk-Free Shopping: With 'Try Before You Buy,' you can say goodbye to buyer's remorse. Take advantage of the trial period to ensure the product truly meets your needs. No more worrying about wasted money on items that don't live up to your expectations.
Embrace a new level of shopping confidence with Amazon Prime's 'Try Before You Buy' feature. As a trusted shopping companion, it allows you to explore different products with peace of mind and ultimately make more informed decisions.
So, why hesitate? Unlock the potential of this incredible benefit today by joining Amazon Prime. Take control of your shopping experience and indulge in the luxury of trying before you buy. Remember, shopping should be a pleasure, and with 'Try Before You Buy,' you're in complete control! This is available to Amazon prime Members only. If you don't have a membership currently, give it a try with a FREE 30-day trial (or 6 months for students). It's so worth it!
Happy exploring, fellow shoppers! Amazon Prime's 'Try Before You Buy' is here to revolutionize your online shopping game.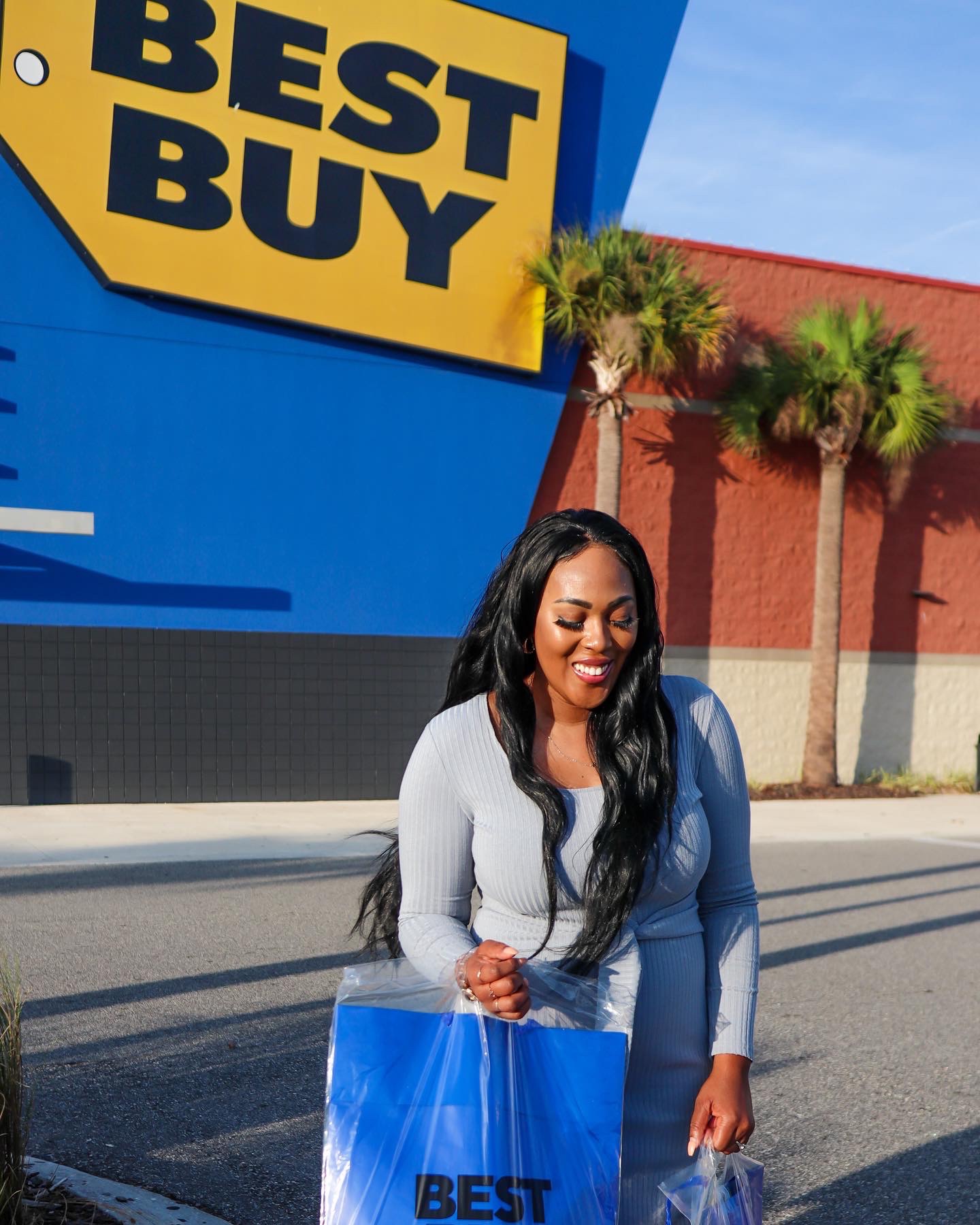 Hey there! Exciting news! Best Buy is teaming up with DoorDash, so now you can get your hands on all the cool tech stuff without leaving your couch. From the freshest headphones and gaming consoles to trendy wearables and tablets, they've got it all. To celebrate this awesome collab, you can enjoy some sweet deals […]