I was honored to be a guest on Good Morning America this week.
Sharing my passion for shopping is always at the top of my list and when given the opportunity to share with America, I leaped at the chance.
If you missed the live segment, no worries, you can still catch it here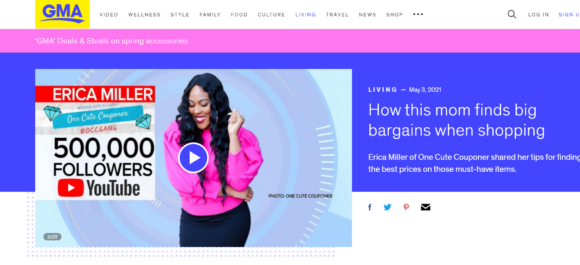 This segment was so important for the clearance & coupon community. What was once frowned upon as "hoarding" or excessive spending is now being seen as an serious way to save money while scoring some pretty amazing deals.
For some, couponing can be the door that leads to financial freedom. For many, couponing has already become a way to save money daily.
If you're thinking about learning how to start your couponing or clearance shopping journey then check out my YouTube channel.
I teach ordinary shoppers how to make each shopping trip extraordinary! It's free to subscribe to my free shopping & couponing lessons. So what are you waiting on? Start your couponing journey today.