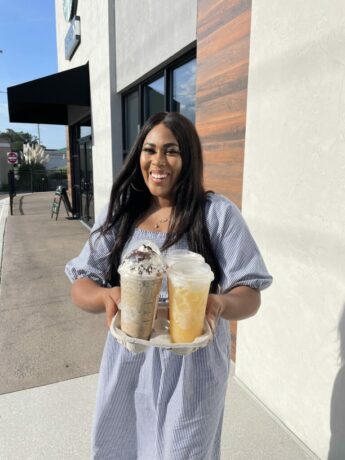 Hey there, Starbucks enthusiasts! Are you ready to beat the summer heat with a deliciously icy beverage? We've got fantastic news for you! Starbucks® Rewards members can now indulge in their favorite cold drinks at an incredible 50% off every Wednesday afternoon.
From now until August 9th, Starbucks is celebrating summer and its loyal customers by offering this irresistible deal. Starting at 12 p.m., you can treat yourself to any cold drink on the menu and enjoy a whopping 50% discount. Isn't that a perfect way to brighten up your midweek blues?
Whether you're a fan of the classic Iced Caramel Macchiato, the invigorating Strawberry Acai Refresher, or the creamy and indulgent Frappuccinos, this offer applies to all your favorite cold beverages. Sip on a frosty delight while you soak up the sunshine and escape the sweltering summer temperatures.
To make things even more convenient, Starbucks allows you to apply your coupon when ordering ahead through their app. Simply select your preferred cold drink, customize it to your heart's desire, and apply the discount before checking out. You can also choose to visit your local Starbucks store and ask the friendly baristas to apply the discount for you.
So, mark your calendars, set a reminder, and gather your friends for a midweek treat. Wednesdays just got a whole lot cooler thanks to Starbucks and their incredible Rewards program. Take advantage of this limited-time offer to explore new flavors, rediscover old favorites, and satisfy your summertime cravings.
Remember, this offer is exclusively available to Starbucks® Rewards members, so make sure you sign up if you haven't already. Becoming a member is simple and rewarding in more ways than one. Earn stars with every purchase, unlock personalized offers, and be the first to know about exciting promotions like this one!
Hurry, summer won't last forever, and neither will this offer! Make the most of these Cooler WinsDays at Starbucks and keep your taste buds refreshed all season long.