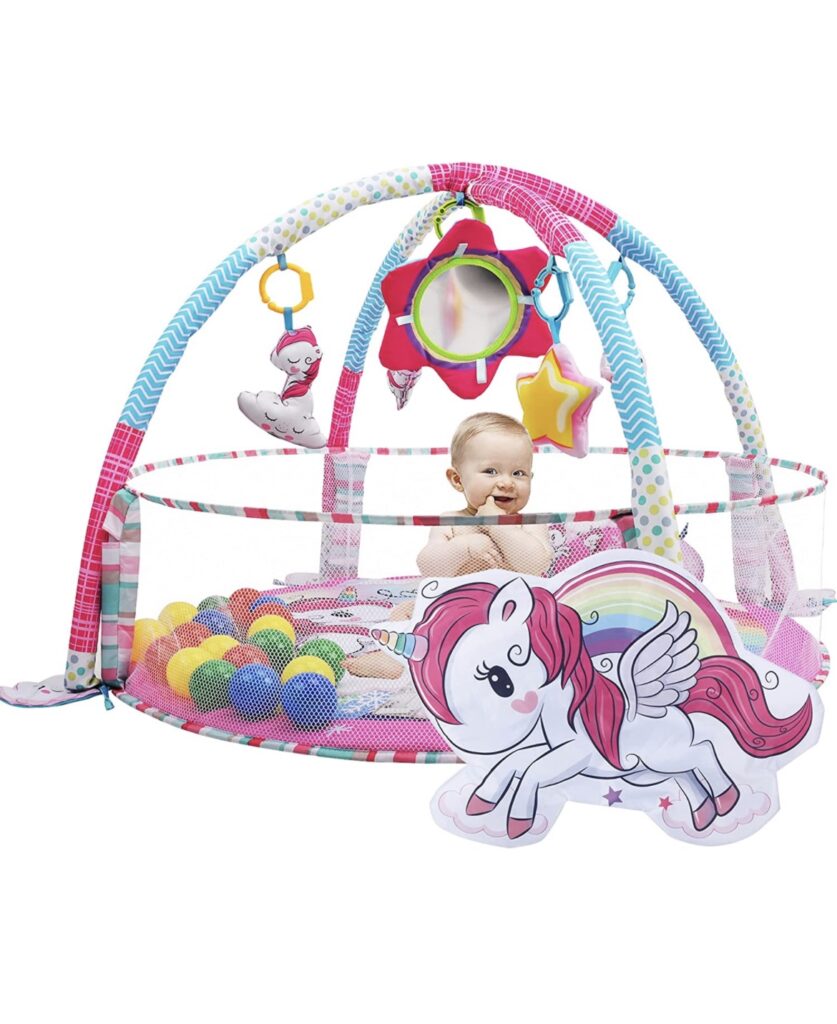 Features & details
polyester fabrics
4-in-1 Baby Paly Gym: This Oversized Infant Playmat helps baby grow from newborn to active toddler with tummy time mat,4 Removable sensory toys and 1 tummy moon pillow, fully meet the baby's growth needs.
Colorful Design Baby Activity Gym: Created in the adorable theme, our baby gyms for infants are designed in vibrant colors that thrill baby boys and girls. No more dull design playmats for your babies.
A one-of-a-kind Baby Gyms & Playmats: This baby play gym includes a self-discovery mirror and 4 sensory toys, different colors, shapes and crinkles for cognitive growth and colorful balls for even more play options.
Thick and Soft Play Mat: Provide is an upgraded and thicker style of the gym mat. With the balance of the flatness and Softness, the baby can sit, stand or climb more stably. At the same time, the mat provides a comfortable and secure space for baby's daily activity.
Wildly Fun for Your Baby: Easy move toys around to different spaces, allowing baby to experience more fun and new challenges. Thoughtfully designed to promote cognitive, visual, and motor development from newborn to toddler. At the same time, a novel activity and rest area is created for the baby.
Must clip coupon