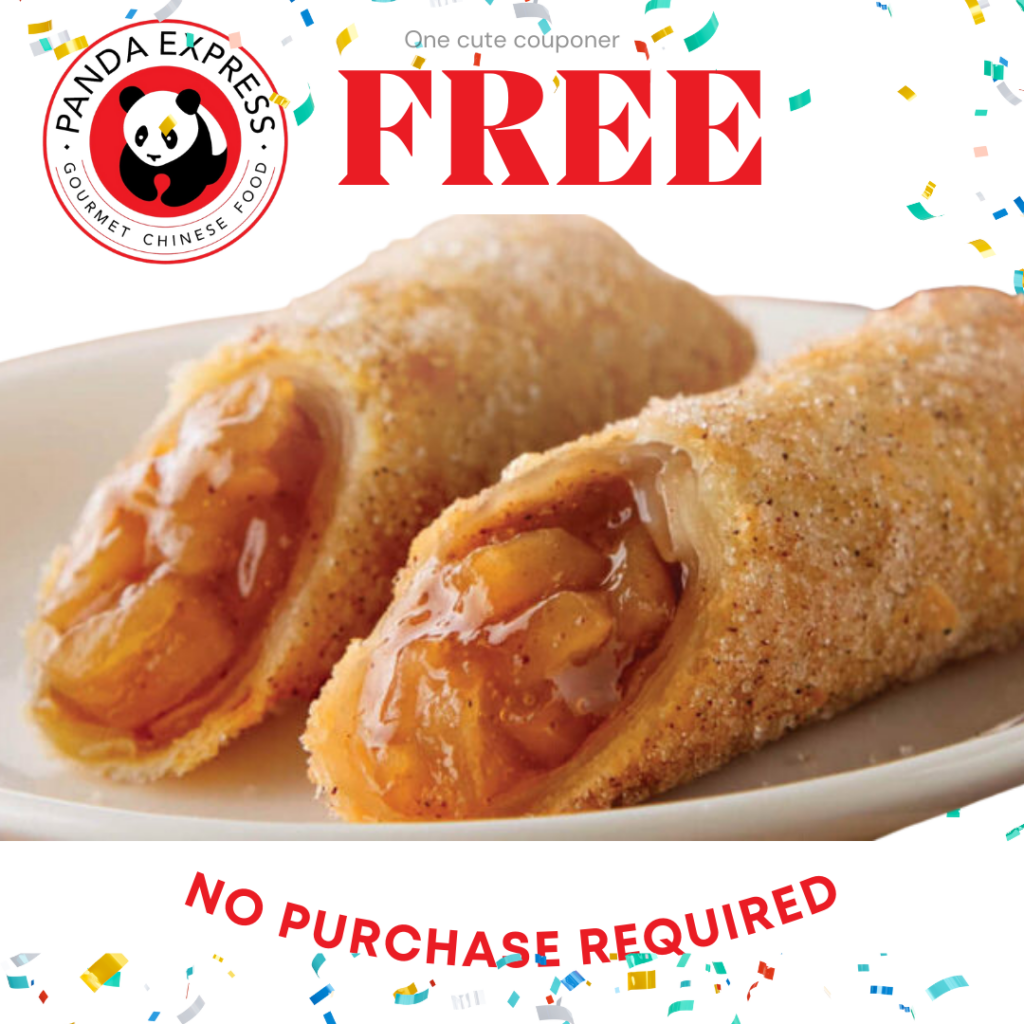 🎉🐼It's time to party with Panda Express! Panda is turning the big 4-0!
Whether you're a loyal Panda Rewards member or a brand new member, you can still get a FREE* Apple Pie Roll!
Here's how to redeem this amazing offer:
1️⃣ Join or log into Panda Rewards via PandaExpress.com or our mobile app. It's super quick and easy!
2️⃣ Head over to your Rewards tab, and look for the Free Apple Pie Roll under Offers. Trust us, it's there, and it's calling your name!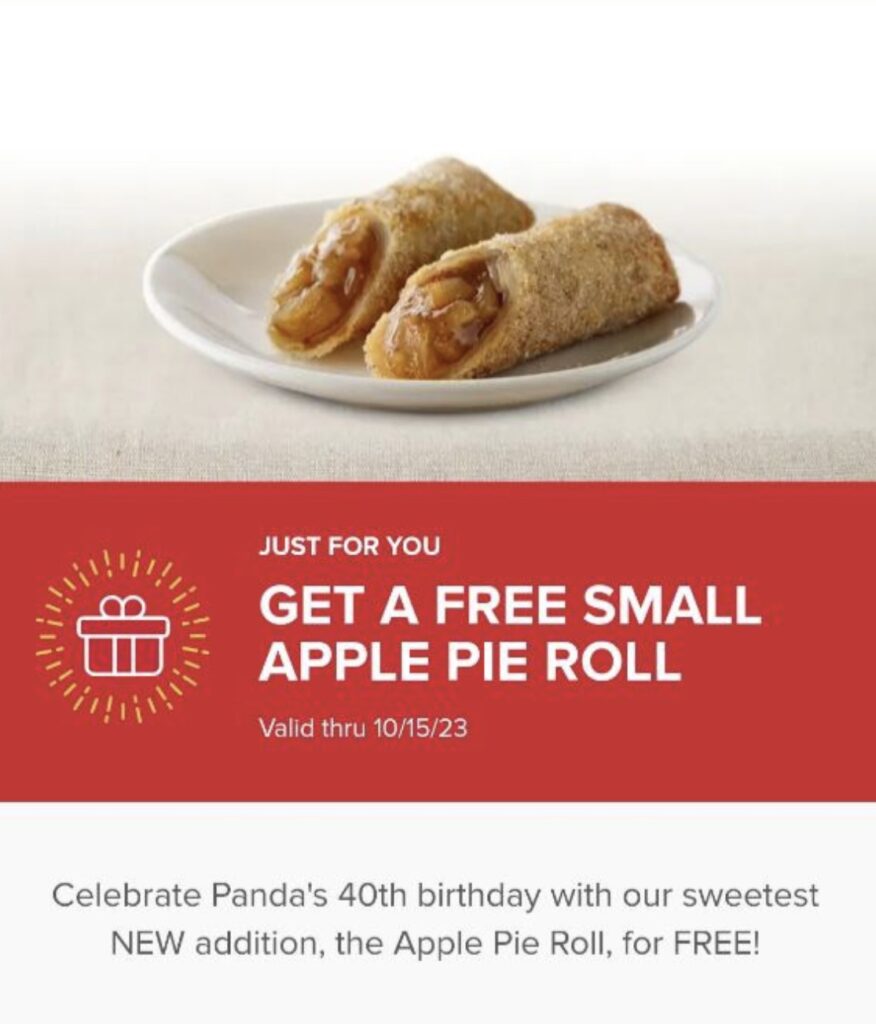 3️⃣ Once you've found it, simply redeem your offer in-store or online.
🍰Don't miss out on this mouthwatering opportunity. Hurry up and grab yours now!
*Terms and conditions apply. Offer valid for a limited time only.