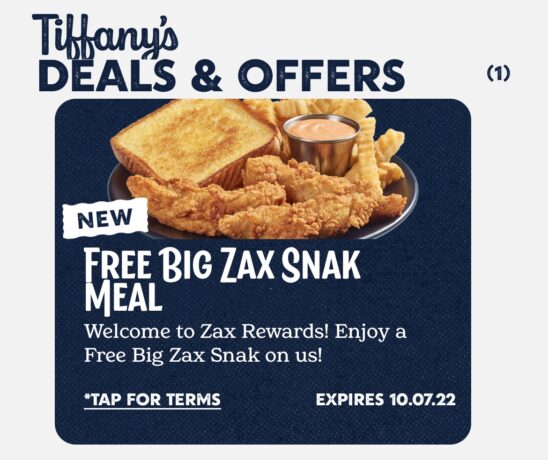 Get one (1) Free Big Zax Snak Meal from Zaxby's! You must have a Zaxby's rewards account to qualify for this reward. Click here to sign up!
Here's how to redeem your reward online:
 You must be logged in to your account either on the
Zaxby's app or Zaxbys.com.
Once in your account, add one (1) Big Zax Snak Meal with Regular Fries & a Small
Drink,
Apply the Free Big Snak Meal Reward
where shown.
The amount of the Big Snak Meal will be
deducted when you complete your online checkout. 
How to Redeem your reward in Store:
You must log in to your account on
the Zaxby's app.
Once in your account, select the Free
Big Zax Snak Meal from the Deal & Offers section on the
Rewards Tab, and select the option to Redeem In-Store.
Once you visit your local participating Zaby's location
scan the barcode when prompted during the order
process. Click here to find a location near you.  
This offer is valid only at participating Zaxby's locations. Redemption is subject to availability. See offer terms & conditions in the app.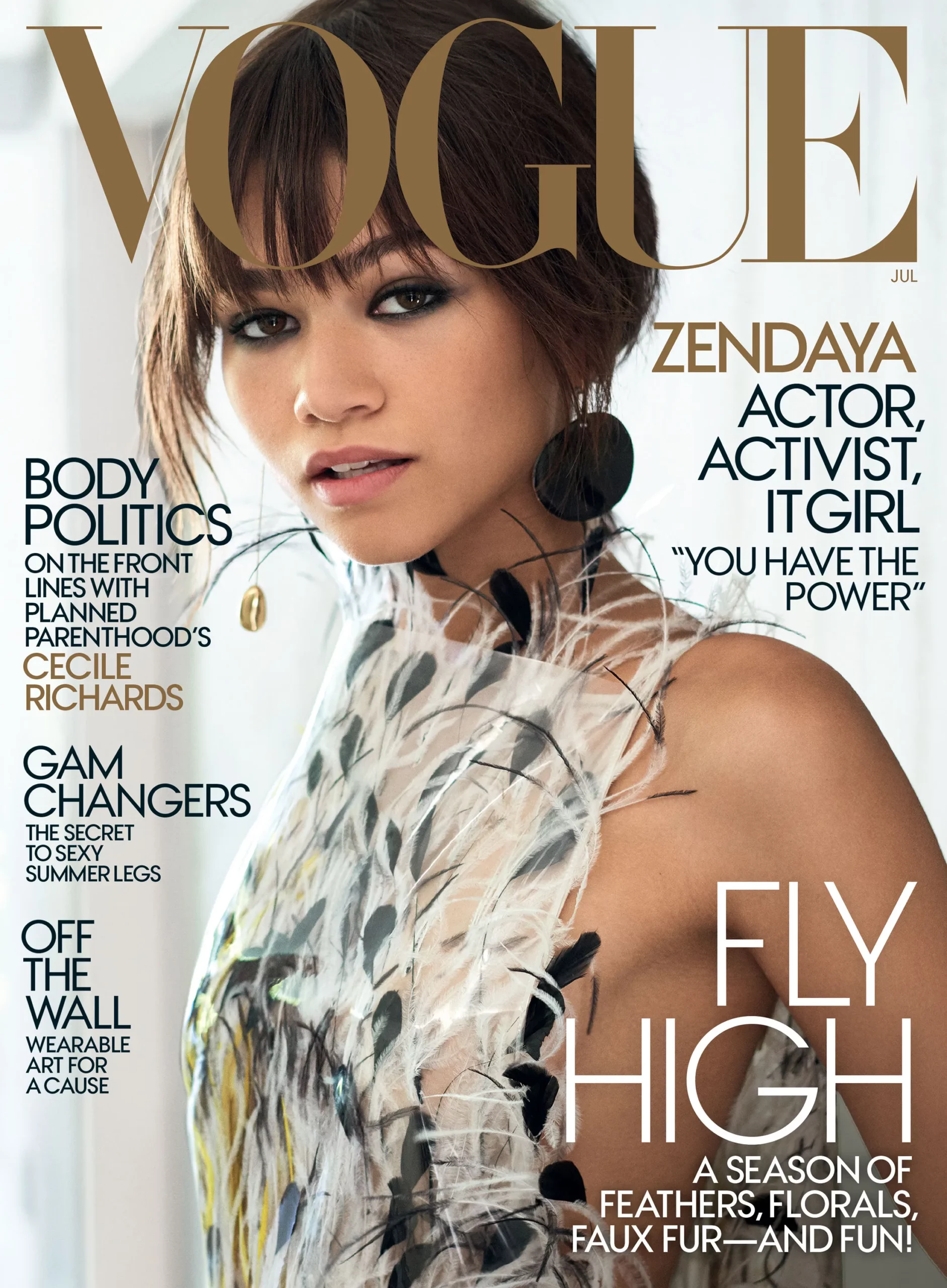 Right now you can score a free 12 month subscription to Vogue Magazine, no purchase required! all you have to do is click the link below. You will be asked if you would like to participate in additional offers, but you can decline if you'd like. There is no obligation to participate in the additional […]