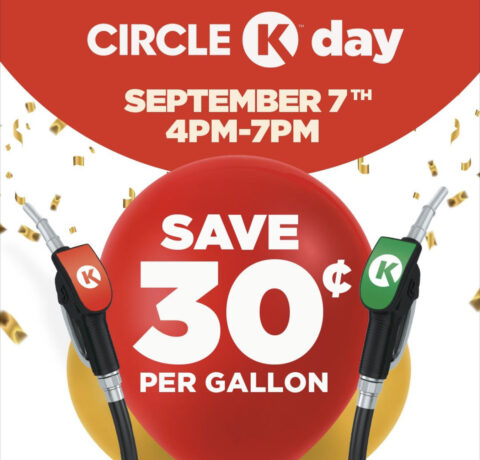 Hey, hey, my fellow fuel-savers! Listen up because I've got some incredible news for you. Circle K is hooking us up customers with an unbeatable offer today that you won't want to miss out on!
Picture this: from 4pm to 7pm, Circle K is giving us an exclusive 30 cent discount per gallon on fuel at selected locations in Georgia, Florida, North Carolina, and South Carolina. Can you believe it? This is an awesome chance  chance to score some serious savings on fuel!
No need to stress about coupons or codes; Circle K has got our backs. The discount will automatically be applied at the pumps, making it super convenient for us. All you gotta do is pull up, fuel up, and enjoy the sweetness of this amazing deal.
Make sure to set a reminder and head straight to the nearest Circle K because this offer won't stick around for long, fam. Time is ticking, and you definitely don't want to miss out!
So, let's get those tanks filled up and save big today at Circle K. It's time to seize this opportunity and keep those dollars in our pockets. Let's go!