Right now you can get a FREE $50 off $50 coupon when approved for a Target Red Card Debit . Getting a FREE Target Red Card (debit) is easy. There is no credit check. Almost anyone with a bank account can be approved.
This offer was previously $40, but Target has increased the offer during the Holiday season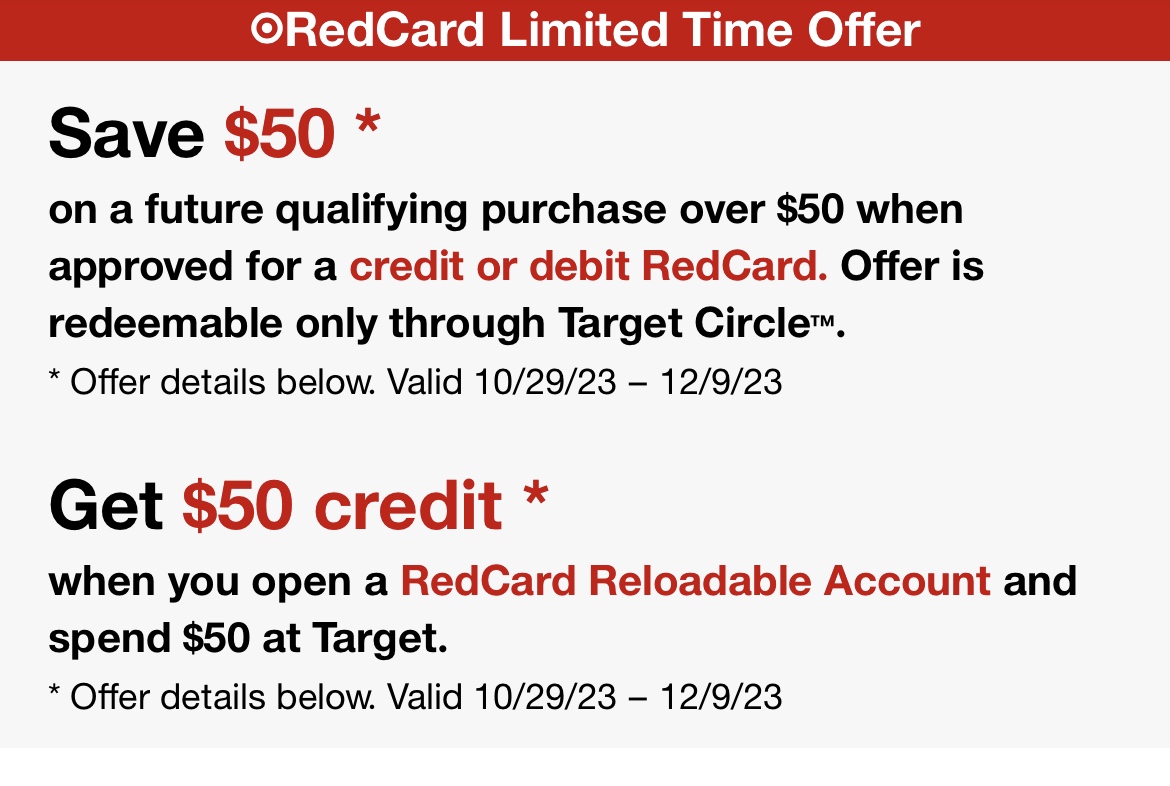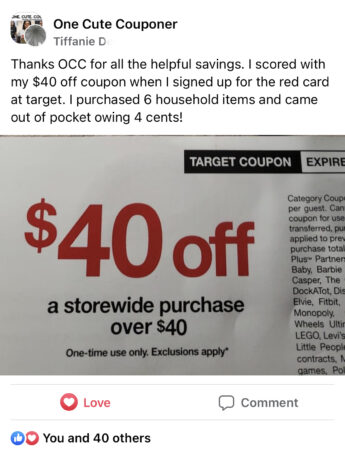 Applying is simple. Click here to start the process. Once you're approved, your new debit card and $40 off $40 coupon will be sent to you by mail. It typically takes 4-7 days for your $40 coupon & Red Card to arrive.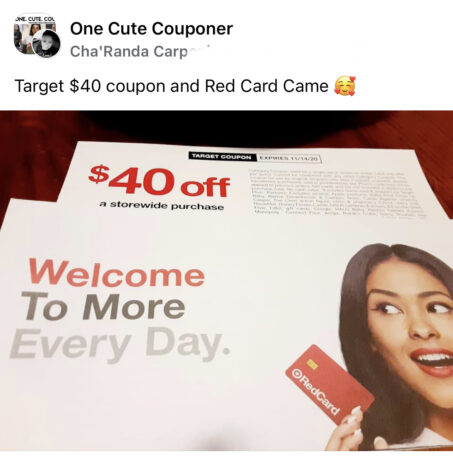 With the Target Debit Red Card, there are no fee's. It's just a debit card that you use at Target for additional savings. You can save 5% off each purchase, get free shipping on online purchases and an extended return window by using the Target RedCard.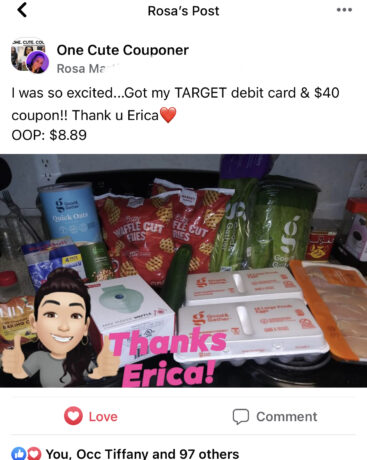 After applying, approved cardholders will receive a $40 off coupon to spend in store & online at Target. Hurry! This is a great offer!