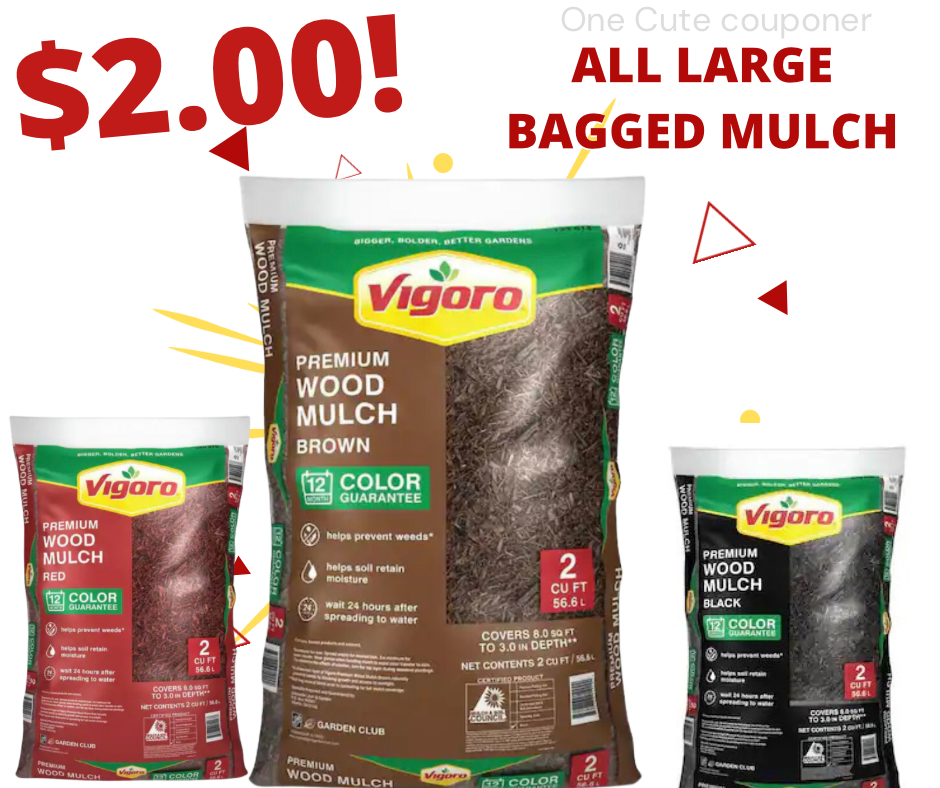 A sale on mulch can be exciting because it can save you money on a necessary landscaping expense, and also give you the opportunity to improve the health and appearance of your plants. Mulch helps to retain moisture, suppress weeds, and regulate soil temperature, making it an important part of any garden or landscaping project.
Right now you can score mulch for only $2.00 per bag at multiple stores! these offers are only available this weekend, so act fast!
Store #1 offers mulch in 3 colors. CLICK HERE to check it out.
Store #2 offers mulch in 3 deep colors. CLICK HERE to check out this selection.