Let me just start off by saying that this shopping trip was not planned at all. I was browsing my local CVS and noticed that Tree Free paper towels and toilet paper were on sale "buy 1 pack get 2 packs free"!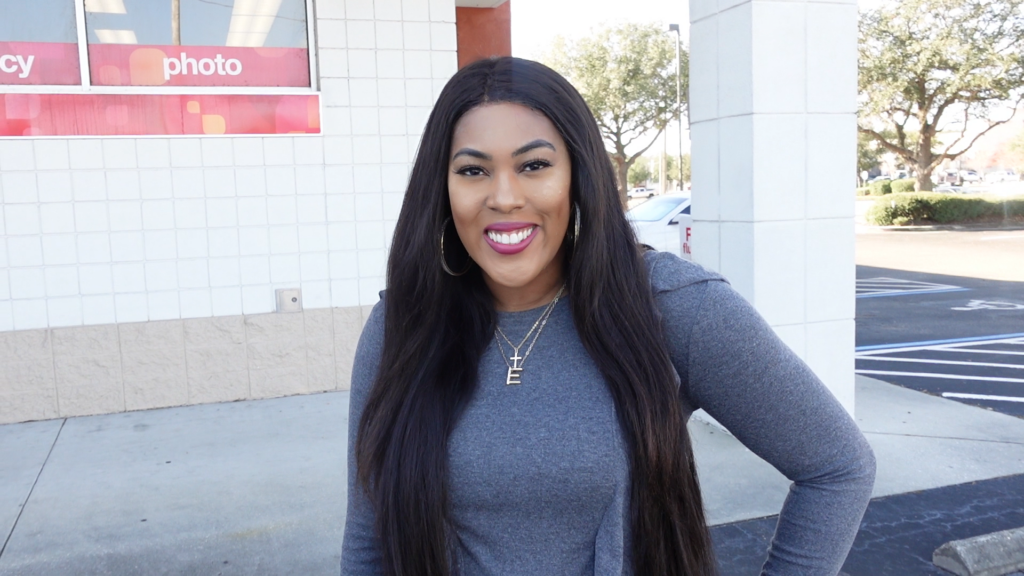 Naturally the word "free" caught my attention immediately so I decided to pause and see if there was a deal that I could throw together.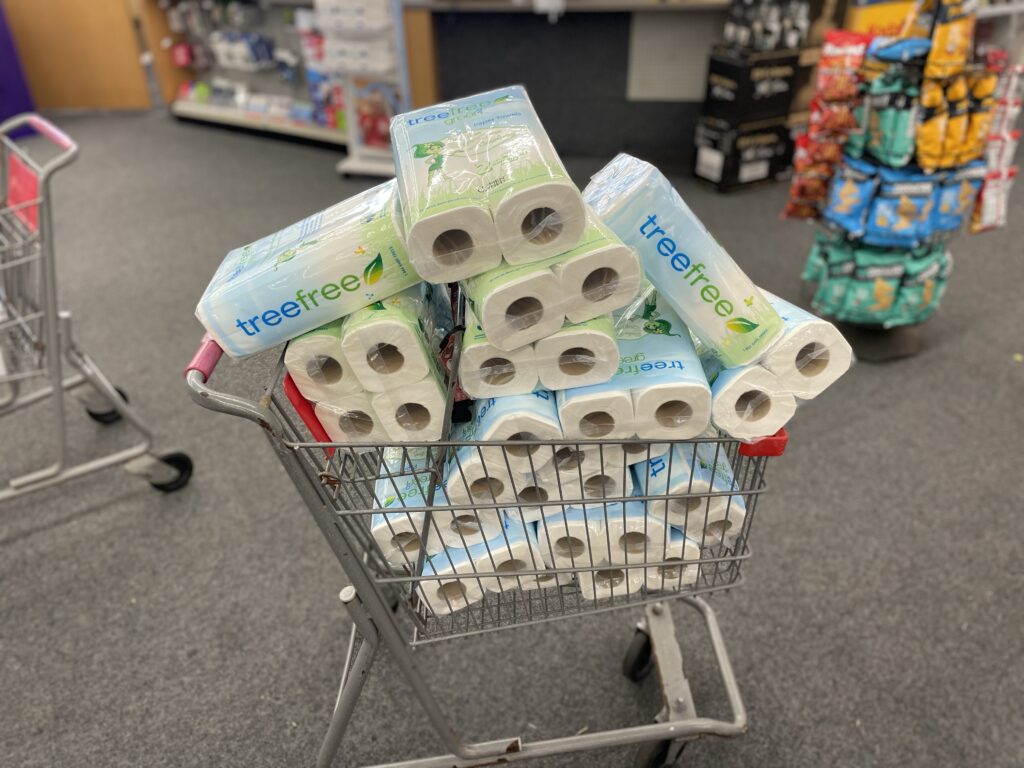 I pulled out my CVS app and scanned a pack of the Tree Free paper towels and to my surprise there was a coupon for $4 off with a $20 purchase.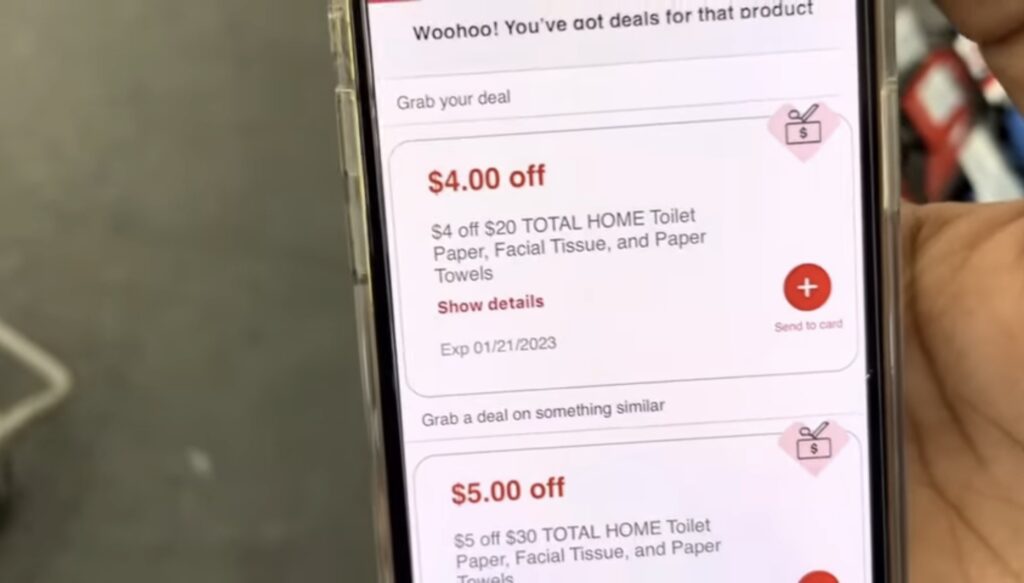 Now that there was a coupon involved obviously I was destined to do this deal. It was meant to be, right? I pulled out my calculator and did the math; and by "my calculator" I mean my iPhone. According to my iPhone math, I needed to purchase 18 packs of paper towels in order to use the coupon and also take advantage of the deal.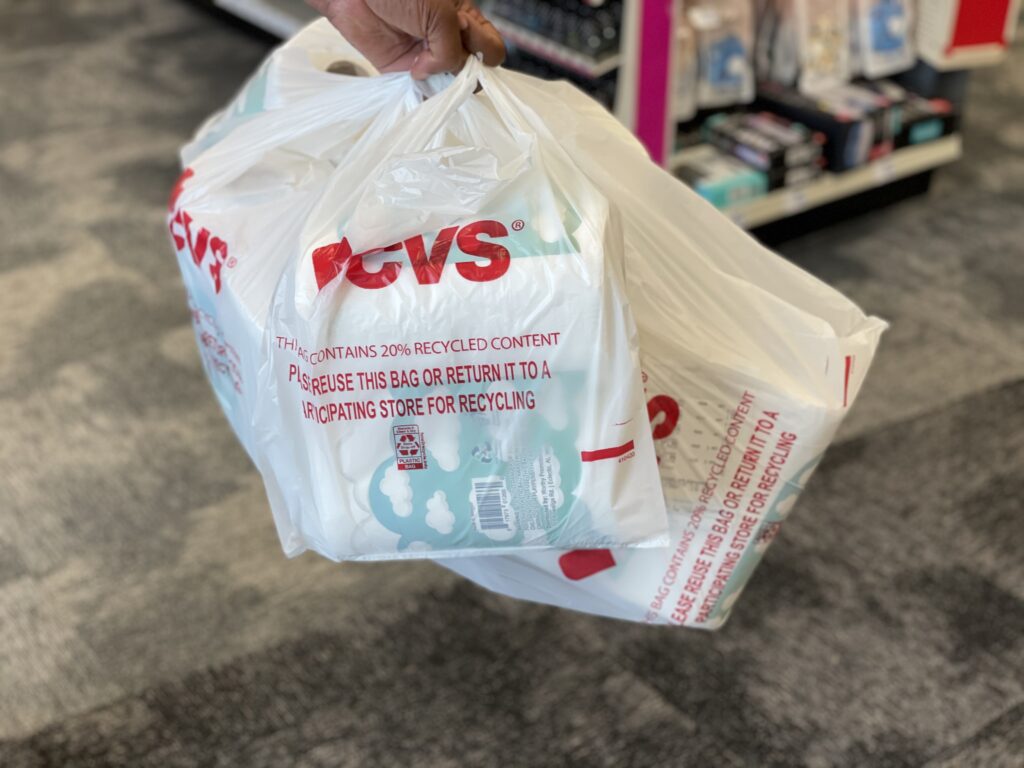 I headed to the register with my happy cart full of paper towels. The cart was actually overflowing because CVS has tiny little carts that I don't think are made for humans, but that's another story.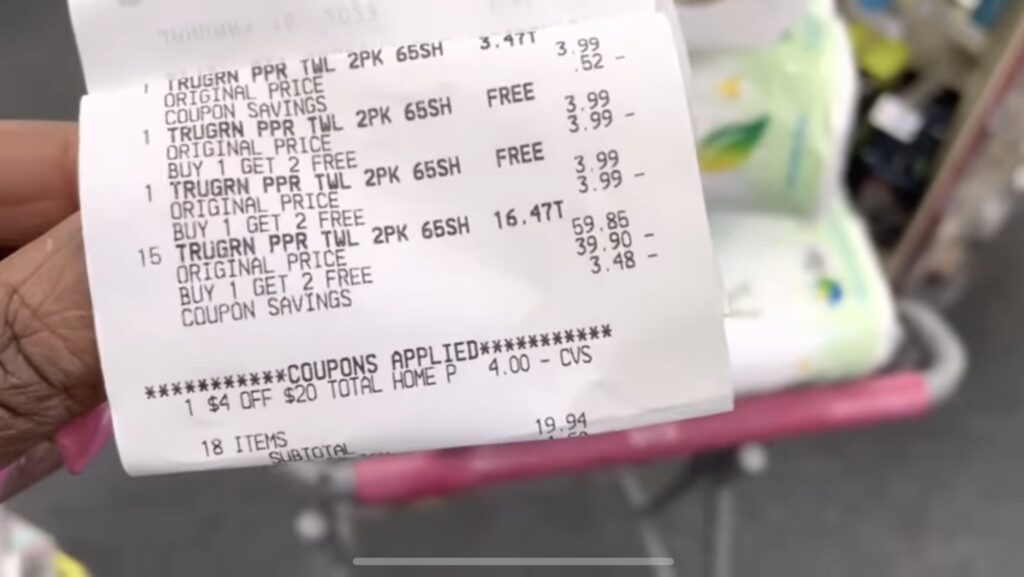 My total for all 18 packs of paper towels came out to $19.94! I actually think this is a pretty good deal since these are supposed to be "the good" paper towels.
At the end of the day I feel like I won this round. I left CVS with a cart full of paper towels, and I spent less than I would have at Dollar "25" Tree.
If you'd like to try this deal here's the breakdown:
Head to CVS
Look for the TreeFree or True Green paper towels or tissue. (On sale now through 1/21)
The paper towels are $3.99 Buy 1 Get 2 FREE. The Tissue is $2.99 Buy 1 Get 2 Free. If your store doesn't have tags up, just scan the pack at the Red Box coupon center in the store. It's also a price checker and will show you if your paper towels are Buy 1 Get 2 Free.
Get at least $20 worth. Your choice.
Use the $4 off $20 CVS coupon found on the CVS app. (Not all account receive the same coupons)
Your total will vary based on what you chose to purchase.
I bought 18 packs of paper towels & used the $4 off $20 coupon. My total was $19.94.
FOR A VISUAL IN STORE DEMONSTRATION WATCH THIS VIDEO.