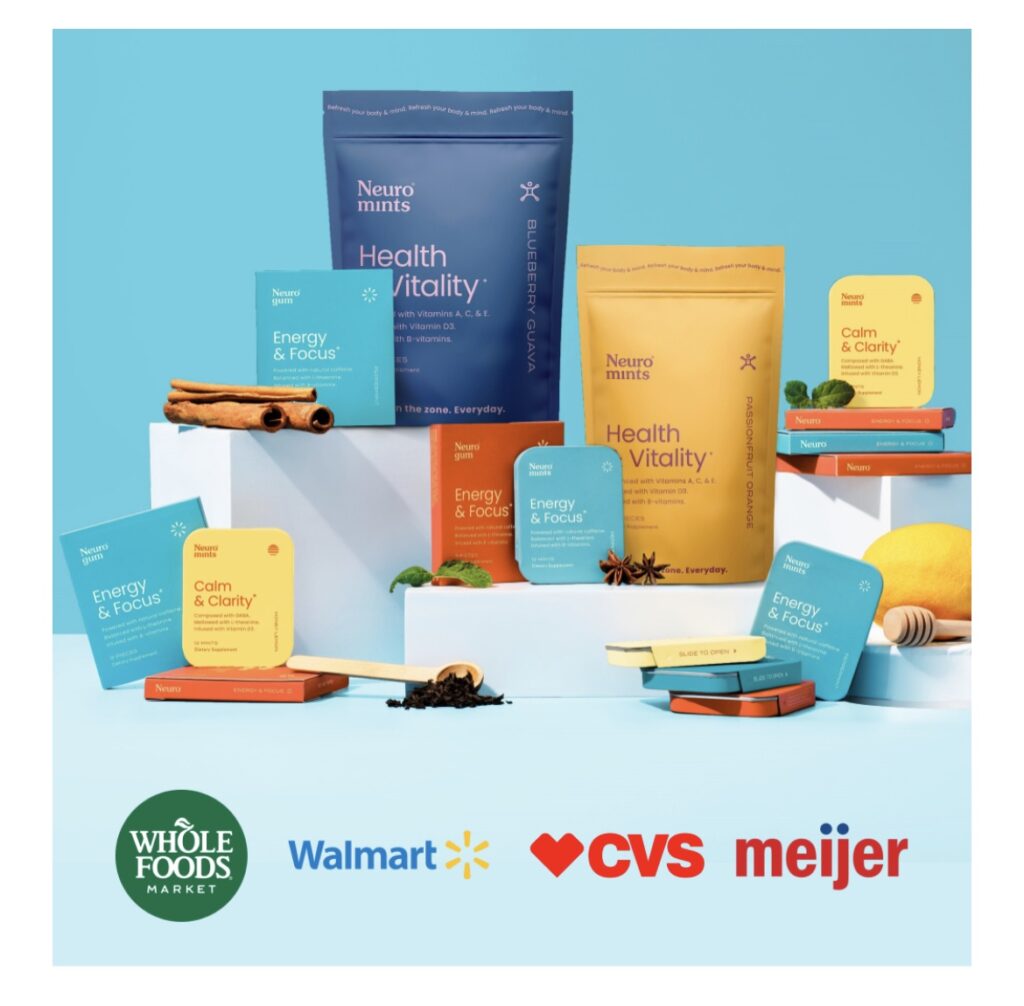 Right now you can get one FREE pack of Neuro Gum or Mints after rebate at your local Whole Foods, CVS, Meijer or Walmart store.
2. Enter your phone number.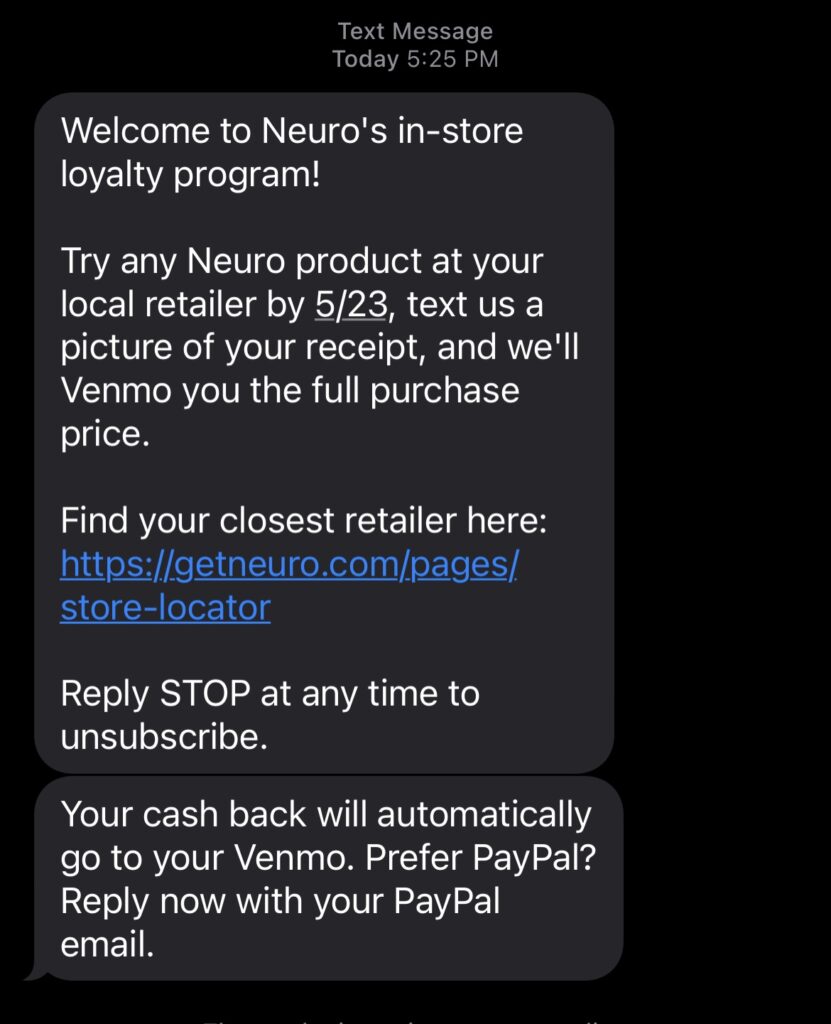 3. Purchase any Neuro product.
4. Text a photo of your receipt to Aisle. You'll receive cash via PayPal or Venmo within 24 hours.