Right now you can score a FREE medium pizza at Dominos! Free is always good, but free food is even better. Follow the simple instructions below to get your free pizza.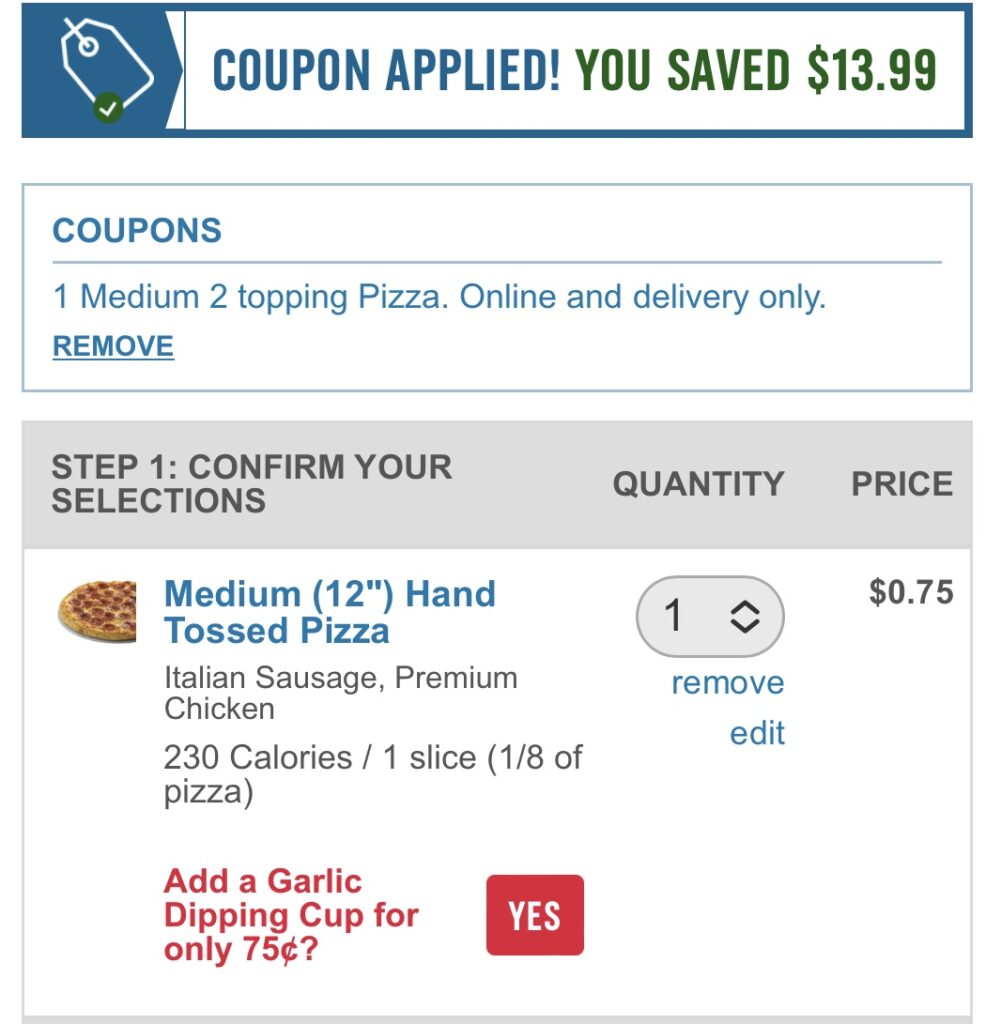 Select Delivery
Select the medium hand tossed pizza
Add TWO toppings
At checkout use code: PIZZA
Your total should drop
If your location isn't open yet, schedule your delivery for a later time.
Tips
When I was logged in, I couldn't get the code to work. I logged out and had no problem. So if you can't get it logged in, try logging out.
Some locations will require an order minimum for delivery.