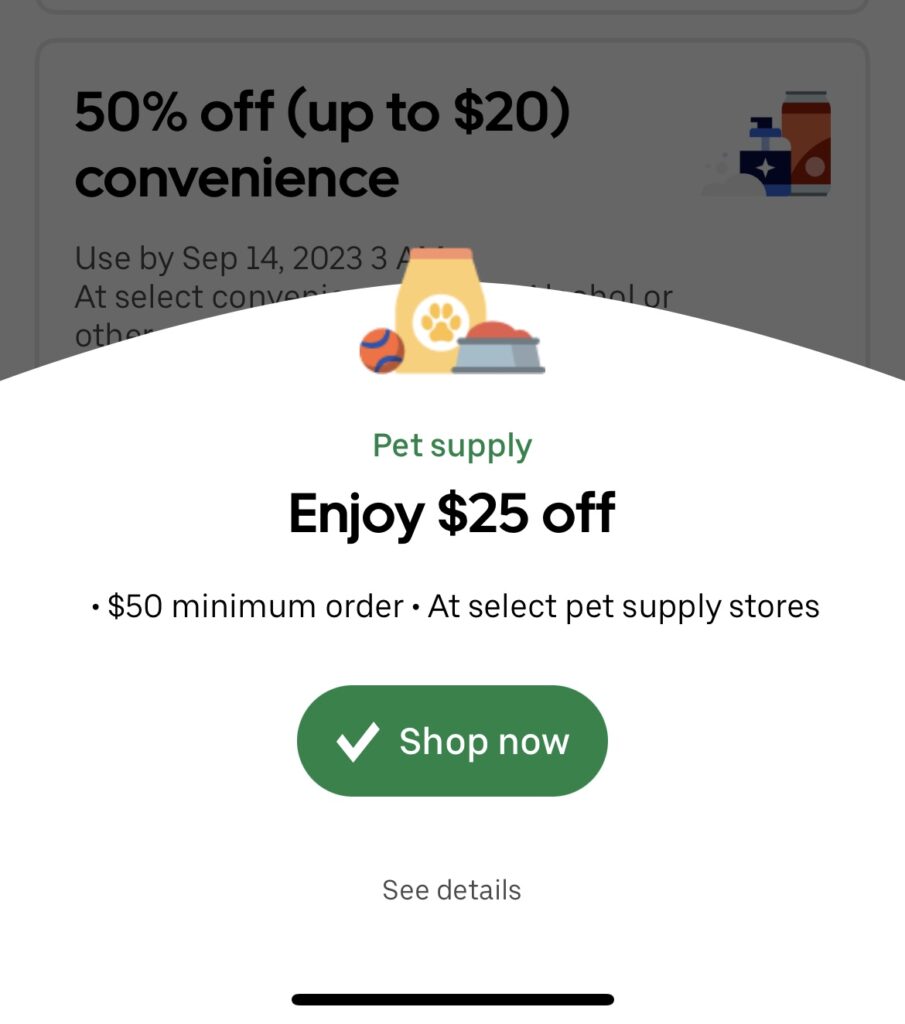 Right now you can score up to $75 off at Petsmart!
Petsmart and UberEats have teamed up to give several hot promo codes. Follow the simple step below to redeem your promo codes and score of these awesome offers.
1. Open the Uber Eats app.
2. Head to your account and enter the promo codes below.
BELLYRUB
FISHFUN
Chirp
Doggydeals
Tennisball
Wagon