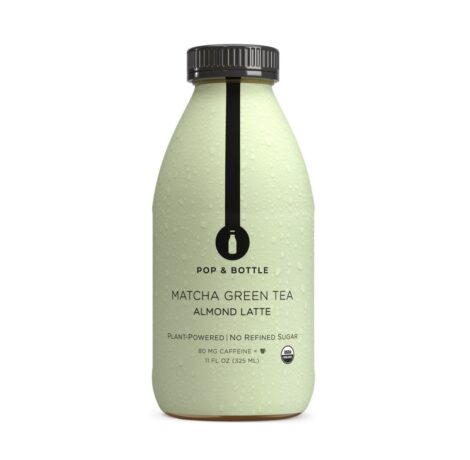 I've got some exciting news to share with you today that will make your mornings even better. Walmart and Pop + Bottle have teamed up to offer an amazing rebate deal that you won't want to miss. Starting now, when you purchase two (2) Pop + Bottle Oat Milk Lattes at your local Walmart, you'll receive a rebate for the cost of one. How awesome is that?
Here's how it works: all you need to do is click here & enter your phone number.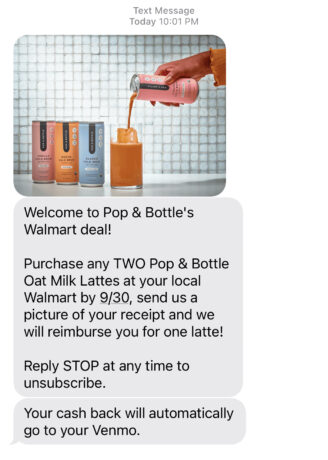 This will give will allow you to opt in to receive text messages from aisle. Head to your local Walmart to purchase two lattes. Once you've made your purchase, text a photo of your receipt & aisle will send your rebate within 24-48 hours. The rebate will be sent directly to your Venmo or Paypal account. It couldn't be easier!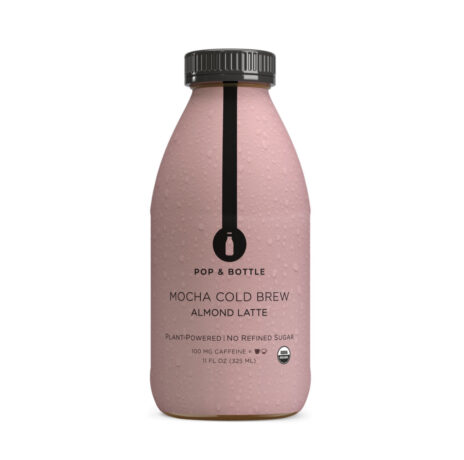 Now, I know what you might be thinking – "Why Pop + Bottle?" Well, let me tell you why this collaboration is worth your attention. Pop + Bottle is a fantastic brand that is dedicated to providing high-quality, dairy-free alternatives that not only taste amazing but are also better for your body. Their Oat Milk Lattes are crafted with love and care, using premium ingredients that will leave you feeling energized and satisfied.
And let's not forget about Walmart! As a trusted retailer, Walmart is making it easier than ever for you to enjoy this rebate offer. With their wide network of stores, you can find your favorite Pop + Bottle Oat Milk Lattes conveniently, making it a breeze to claim your rebate.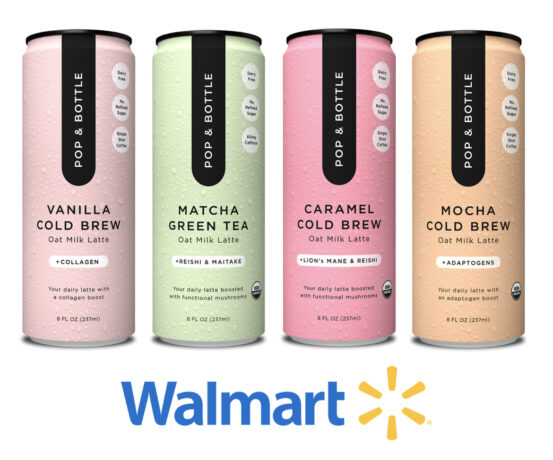 So, why wait? Don't miss out on this incredible opportunity to treat yourself and a friend to a delicious Oat Milk Latte without breaking the bank. Take advantage of this buy one, get one free deal at Walmart and experience the creamy goodness of Pop + Bottle's Oat Milk Lattes for yourself.
Spread the word to your friends and family, and let's make sure everyone gets a chance to enjoy this fantastic rebate. Share the love, share the savings, and let's toast to great mornings with Pop + Bottle and Walmart!
This promotion is subject to availability and may vary by Walmart location. Please check with your local store for more details.